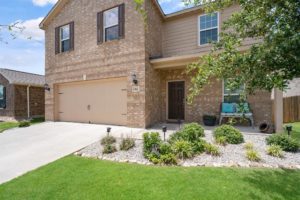 You've probably heard of rising inflation if you are following the news. Inflation today is at its 40-year peak. The National Association of Home Builders
As inflation rises, it's likely that you will feel the impact on your daily life. Prices for groceries and gas are increasing, as well. These rising consumer costs can cause a financial pinch and force you to reevaluate big purchases that you've made in order to make sure they are still worth it.
You might be wondering whether you should go ahead with your plans to buy a home in the new year. The answer to that question will depend on your circumstances. Here are some ways homeownership can help you fight rising inflation costs.
Inflation can cause prices to rise all over the place. This is true for food, entertainment, housing, and other goods. Both home prices and rental prices are rising. How can you as a buyer protect yourself against rising costs? homeownership is the answer.
You can stabilize your largest monthly expense, your housing costs, by buying a house. Fixed-rate mortgages on your home lock you in to your monthly payment for the life of your loan. This is often 15-30 years.
Even if prices rise, your housing payment is a steady amount that will help you keep your budget in control. Renters don't get the same benefit and won't be protected against rising housing costs.
Although it is true that today's rising home prices and increased mortgage rates means that buying a house will cost more than it did a few months ago it still offers the opportunity for long-term success. You want to invest in an asset that is more resilient than inflation and usually holds or increases in value in inflationary times.
What does this mean for you? Experts predict that home prices will continue to rise because of the continuing imbalance between supply and demand. Any home price appreciation after you have purchased a house will increase your equity as well as your net wealth. You can rest assured that your home is an asset that will increase in value.
It makes sense to act quickly if you are thinking of buying a house this year. Even though inflation is rising, This will allow you to stabilize your monthly housing costs and invest in an asset which has historically outperformed inflation.
If you're ready and able, it makes sense to buy today before prices rise further.
If you're ready to get started, contact Preferred Properties of Texas today.
Original Blog: https://www.keepingcurrentmatters.com/2022/06/23/homeownership-is-a-great-hedge-against-the-impact-of-rising-inflation/